Never Worry About Where To Get Quality Digital Marketing Training in Nigeria Again.

Ever
Discover How To Build Your Marketing Funnel Using Facebook Ads and Google AdWords, Landing Pages, Automation, Video, Email Marketing & Retargeting To Attract High-Value Customers.
[waiting name="Digital Marketing Training"]
At this 2-Day Digital Marketing "Doing Workshop" you will Turn your Marketing Campaign To-Do list into a DONE list, under the watchful eye and guidance of Caroline Wabara.
Here's what you will be doing:
— Fill out your own Digital Marketing Strategy Template
— Document your Ideal Target Audience
— Create your Lead Magnet (aka your flagship content)
— Write your Landing Page
— Write your Email Marketing Funnel.
— Create Your Blog Content Theme.
— Uncover what profitable keywords your target audience is searching on Google.
— Create your SEO strategy template.
— Create & Optimize your Facebook & Google AdWords campaigns.
— Get 1-on-1 feedback from Caroline Wabara.
Walk away with it DONE.
That's right, you'll walk away having written your lead magnet, written your landing page AND written your email autoresponder (marketing funnel).
This digital marketing training is for Marketing / Sales Professionals, Creative Freelancers, and Business Owners Who Want To Learn What It Takes To Attract Their Ideal Paying Customers.
It does not teach you sales scripts to memorize. Instead, the majority of the training puts you in the day-to-day life of the online buyer you will eventually sell to.
Hello. Caroline of CarolineWabara.com here. This epic course will show you EXACTLY how I identify, attract, engage, convert my ideal audience into customers and advocates using my content marketing strategy and automated tools. Check out the content below.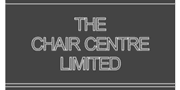 Why Should You Learn Digital Marketing?
As millions of Nigerians are searching for products and services online, Nigerian companies have no option but to be where their customers are.
And if you are a marketing or sales professional, you will notice that demand for your skills in digital marketing is only going to increase.
But the question is, how poised are you to be recognized as an expert?
Do you have a strategy that makes people recognize you as a go-to expert?
Do you have the strategy to streamline your business/brand, command higher rates, and earn additional revenue for work you're already doing?
If your answer is no, then this digital marketing training is for you.
Here's what you're going to learn during this training session:
Lesson 1: An Intro to Digital Marketing Strategy - How to develop a solid digital marketing strategy that turns your Nigerian web visitors into clients.
Lesson 2: The Tools You Need to Build Your Brand and Succeed Online.
Lesson 3: The Art and Science of Turning Your Website into a Salesman.
Lesson 4: The Science of the CTA (Call-to-Action)
Lesson 5: An Intro to Business Blogging for Success.
Lesson 6: The Secret of Selling on Social Media.
Lesson 7: SEO Hacks that drives targeted traffic to your website.
Lesson 8: Step by Step Guide to Advertising on Facebook Ads, Google AdWords, and LinkedIn Ads.
Lesson 9: The Easiest Ways to Grow Your Email List.
Lesson 10: The Email Marketer's Checklist.
Lesson 11: Lessons from Successful Digital Marketing Case Studies.
Here's the knowledge you'll also gain at the end of this training:
Optimize and outline your website's sales page for conversion.
Publish your own blog.
Generate a following in social media,
Rank your site in Google,
Test landing pages,
Build your mailing list.
Automatically add leads to CRM.
Run an email campaign, and
Design a lead nurturing flow (follow up messages) to convert leads into buyers.
Know all about your online prospects before making the sales call.
Strategies to convert leads to buyers.
Track marketing performance i.e. leads, sales, conversions, bounce rates, engagement, email open rates, advertising and more.
Templates and scripts for email marketing, blogging, SEO, Advertising, social media posting, landing page optimization, and conversion.
Digital Marketing Training Frequently Asked Questions (FAQ)
How Much Is The Fee For This 2-Day Digital Marketing Training?
Digital Marketing Training Fee: N80,000.
Where's The Venue?
Ikoyi, Lagos.
Is There Any Discount?
Note: Negotiated Group discounts are available for groups of 3 participants and above.
How long is this course + access to materials?
The Digital Marketing Live Training is a 6-hour session that runs for 2 days (i.e. 10am - 4pm; Tuesdays - Wednesdays), but you'll have LIFETIME access to the worksheets so you're more than welcome to work at your own pace.
Will I Be Issued A Certificate?
YES! You will be issued a certificate of attendance after you've completed the training.
What if I'm unhappy with the course?
We would never want you to be unhappy! If you are unsatisfied with your purchase, contact us within the first 24 hours after the live training and we will issue you a refund!